When you think of romance, beautiful beaches, crystal waters and cold drinks, you just may think of the Caribbean. But where do you start? When you start doing some research, You find that there are so many islands and names to choose from it makes yours head hurt and you need the getaway even more! There are some resort chains and all inclusive resorts and that certainly is one easy way to do it. But what about all the rest. The ones that are truly unique. Which ones are really the best?
If I could snap my fingers and be anywhere right now, Eden Rock might just be it. Actually it's a big world and I'd be snapping my fingers till they hurt to go to all the great places out there but that's another story. For now, I'll just think of places warm and tropical with a ocean breeze drifting across the lip smudged rim of my cold drink…ahhh
Eden Rock, St. Barths
So you want to do very little on your retreat? And you want a small place, with only say, sixteen units and a hundred and forty person staff? This is your place to get away. Relax with a ocean view the way Howard Hughes once did. There is nothing else like it in the world. Explore the website, dream a bit and go there.
Cap Juluca , Anguilla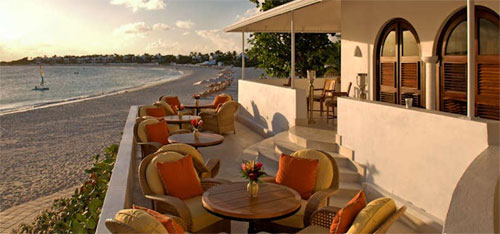 Just a short boat ride from St. Maarten, you can be on a two mile stretch of beach on nearly two hundred acres of land. Maybe you want a villa, a private terrace of your own or dinner right on the beach. They just went through a $22 million dollar renovation to make it even better.
One and Only Ocean Club , The Bahamas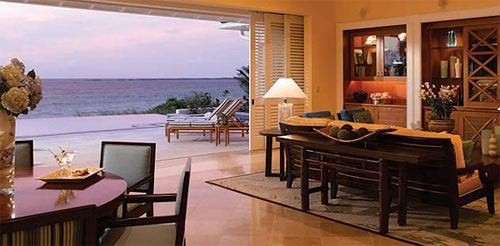 You may think of the heavily advertised casinos like the Atlantic Resort when you think of the Bahamas. But just a short distance away from all the people there, you can enjoy your own beach and private villa or one of just 106 guest rooms. You can get away from it all just like a celebrity would. And you may even see one here.
Anse Chastanet , St. Lucia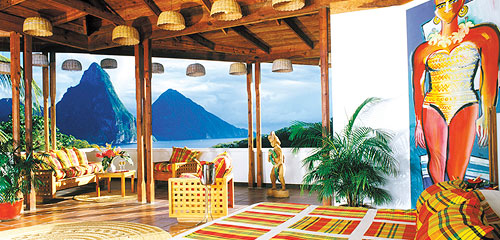 Jungles, volcanoes, waterfalls, forests, the dramatic out of the sea Piton peaks and you. 49 rooms are offered, designed in a day where an ocean breeze was better than air conditioning. Some rooms are in the lush hillside and others are at the beach level. You can do nothing or go mountain biking. Enjoy a spa treatment or go scuba diving. There are 100 stairs between beach and hillside level so the resort may not be for everyone.
Sandy Lane , St. James, Barbados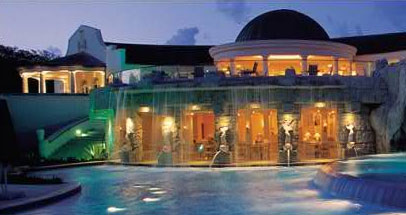 You'll know this is a five star resort upon arrival. This premier resort opened in 1961 but it has had major renovations to update everything. You can stay like royalty here but there are many great packages making it a bit more affordable. Some of them inlude romance packages, family, golf, spa and even honeymoon specials.
Bitter End Yacht Club , Virgin Gorda, British Virgin Islands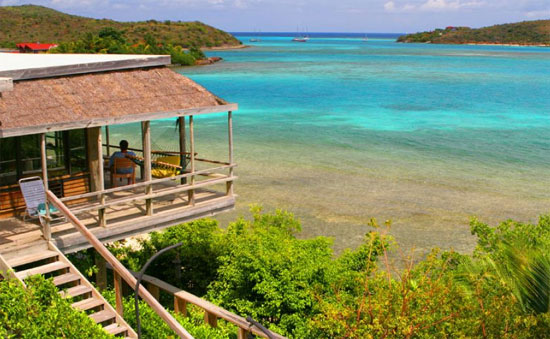 With a mile of beach, waterfront and a marina village, this is the place if you are into the sea. You can only access it by boat, either your own or from nearby Tortola's Beef Island Airport. From scuba diving and fishing to weddings, they can set up a package for you. Accommodations range from older cottages to suites and villas. 2008 renovations brought the original cottages more up to date.
Half Moon Rose Hall, Montego Bay, Jamaica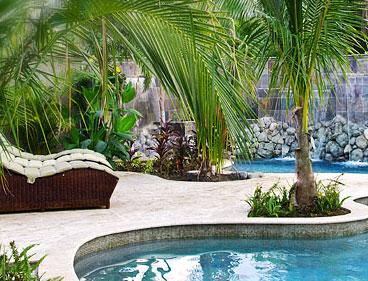 Hundreds of acres in Jamaica for your pleasure including two miles of coastline. From rooms to villas, you have hundreds of options in accommodations as well as numerous restaurants and bars on the property. You may not even want to stray a few miles to the city center.
Honorable brand mention goes to…
Four Seasons , Nevis
If you have to add a big brand to the list, this is it. It's the Four Seasons and of course it's great. In 2008, they made it even better and added beach cabanas that can be rented sunrise to sunset. What could be better with a friend or two?