The area around Napa and Sonoma, California is one of those that you really can enjoy any time of the year. The weather is always decent and the colors and scenery change by the season. The time of your visit will depend on if you want to be there around harvesting, what kind of processes and tours you may want to take in or the different colors that span to the horizon. And of course, the price may vary accordingly to the popularity of that time.
There are a great many fine little inns and bed and breakfasts around the area that are worth a stay on one of your visits. But if you want a truly special journey to this wine country, or if you are only getting to come here once, you may want to look closer at the places on my list of the five best hotels in the Napa and Sonoma area. These are all great and you can't go wrong at any of them. You can also vary your budget quite a bit with these. You can spend anywhere from two hundred dollars a night to seven hundred dollars a night at these top places.
Auberge du Soleil , Rutherford CA
On 33 acres of groves and vineyard, you can find peace and privacy here. With a little under 50 rooms and a couple cottages, it is small but not too small. A restaurant and bar are on site as well to provide everything you need in your getaway.
Calistoga Ranch, Calistoga, CA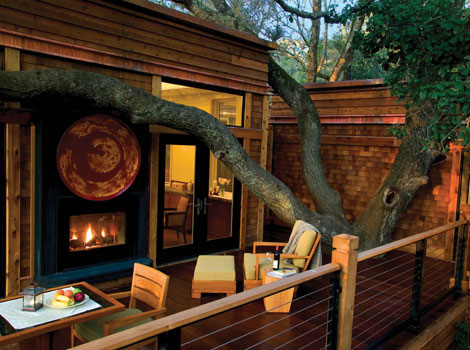 This is run by the same folks at Auberge Resorts who run the number one place on my list, Augerge du Soleil, among a handful of others. Here again we have just under 50 cottages with cedar shingles to remind you of camp and summer places of your youth. Set on 157 car-free acres, you can do yoga in the morning, sit in a mineral pool, tour a wine cave and relax in the privacy of your cottage or in front of an outdoor fireplace. And you can do it again the next day or perhaps have a choice of spa treatments.
Hotel Healdsburg , Healdsburg, CA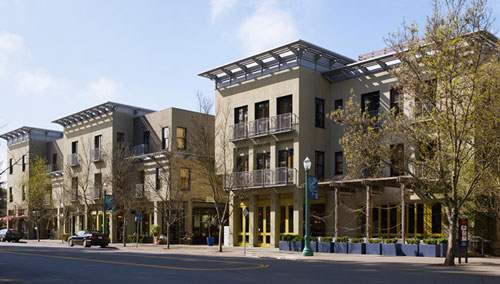 With 55 rooms, a restaurant and a bar, this country inn is very close to around sixty vineyards in the nearby countryside. Staying here puts you in the center of many shops, restaurants and galleries in Healdsburg as well. At less than half the price of the first two places listed here, it is both a great deal and location for visiting the area.
Carneros Inn , Napa, CA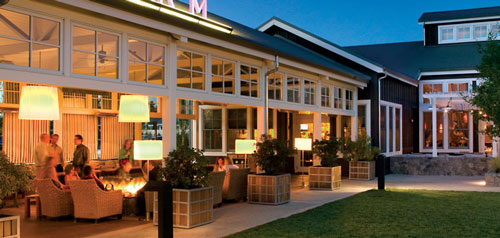 A choice of 86 cottages and three restaurants awaits you here in wine country. Overlooking the vines, you can enjoy your own tin roofed cottage and relax on the porch. The design was inspired by the local countryside which includes silos, barns and ranching cottages. This Inn falls into the mid price range on our list.
Fairmont Sonoma Mission Inn and Spa , Sonoma, CA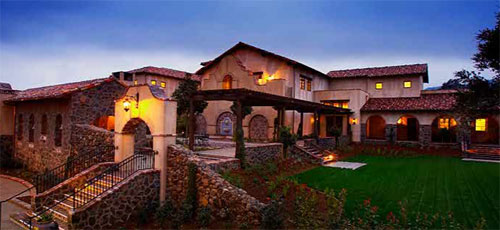 If you want something bigger and maybe with a brand name behind it, you can try this new entry into the area. As always, Fairmont provides a high level hotel experience here with 226 rooms, a spa, golfing, two restaurants, three lounges and it's own source of thermal mineral water for it's treatments. This is one of the most affordable luxury option on my list right now at well under $300 a night.
Vintners Inn , Santa Rosa, CA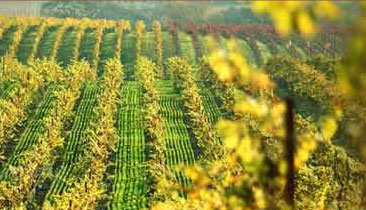 No, I haven't had too much wine while writing this. I just have a number six on a top five list of wine country hotels. But who could blame me if they took a look at the 10 million dollar renovation put on top of this small resort estate. With only 44 rooms, two restaurants, a bar and a brand new spa, you can have your wine retreat here for the lowest cost on this list. At harvest time, in the fall, you can even watch the process from your room.