It is great to get into the outdoors whether camping or hiking. When you are prepared and everything goes smoothly, it is even more fun. The fun can come to a halt and turn into a horrible experience pretty easily when you are in the great outdoors. I've been lost. I've been caught in weather surprises. I've been on a bad cliff side road after dark. Things like this happen to us all at one time or another. Things don't always go perfectly.
What are the three most common preventable mistakes to ruin a trip?
Getting lost on the way and not being prepared on arrival
Nothing starts a trip off more on a bad foot than getting lost before you get to where you were supposed to starting from. Say on the way to a campground or a trail head? When you do find it, you have get in a park. You may need to correct permit or fee. Do you have cash or checks for the little envelope? Are there any level spots available by the time you arrive late? Do you have a stove and fule if a campfire is not permitted?
Prevention: Plan ahead. Have your maps, GPS unit and compass. I like to always have good maps in case my GPS unit fails (or the batteries die if it's a portable)
No first aid kit
How many times have I or others gone out on what was supposed to be a short trip or hike and we wind up staying out much longer and getting hurt? Many times. I remember getting lost and staying out much later than planned and falling. The good part was that I did have my first aid kit with me. The bad part was that I crushed it when I fell down a dry waterfall and landed on it.
Prevention: Take a first aid kit of sometime. I have a variety of sizes for different types of trips. From larger ones for the home, RV and cars to small little day hike kits. You can either put one together from your home supplies or you can buy small pocket size kits to fit in a jacket or day pack.
Not enough water
Whether in your RV heading into the desert or hiking on a cold rainy day, you need enough water. It is heavy but you need to carry some. If you are feeling thirsty on the trail, you may already be in trouble.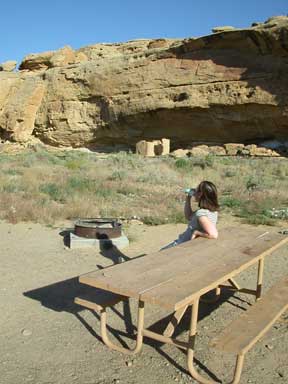 Prevention: Always make sure you carry enough water or know where there actually is some in your season. I mention season because people will read maps and find a spring or water source but not realize that it's dry in the summer. If you are just bringing a purifier or filter planning on getting some water along the way, make sure that you know that there is water out there.



Pure information, faster, no ads, privacy, full screen maps, more filters, layers for weather, traffic, biking, transit, over half a million search combinations.
Join now
Feature Categories
More Posts