The hotel bar can make a difference in the quality of your stay if you will be out of your room in the evening. Whether for business meetings or social time with local friends, it helps to be able to drink and walk back to your own room quickly and safely. I know I've had some of my best deal making conversations in hotel bars, especially Las Vegas. Here of the some of the best hotel bars around the world. They are of course, some of the most expensive places to buy a drink but that's just the way it is. You pay for the location. I apologize to all the great watering holes that were left off this list. I'll be a thirsty traveler again some day soon.
Alexanders
Hotel Grande Bretagne, Athens, Greece
Everyone from business people to politicians and artists can be found here.
Rooftop Bar at the Glenn Hotel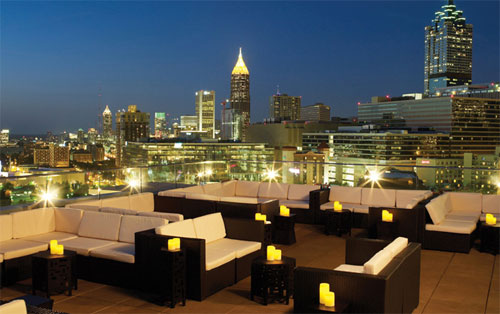 110 Marietta St NW, Atlanta GA
Great views of downtown with comfy outdoor furniture.
The Bar
Ritz-Carlton Boston, Boston, MA
A great mix of local students, Beacon Hill residents, tourists and guests of the hotel.
Plaza Bar
Marriott Plaza Hotel Buenos Aires, Argentina
This hotel was built in 1909 and is still a landmark meeting spot today.
Bascule Bar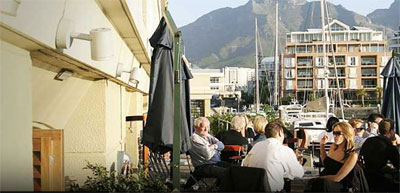 The Cape Grace, Cape Town, South Africa
From locals to an upscale crowd of guests, you'll love the waterfront views.
The Bar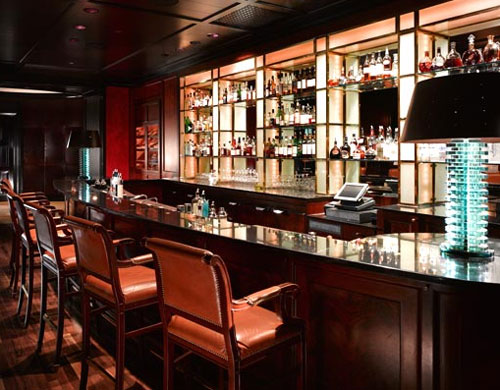 The Peninsula Chicago, Chicago, IL
A young crowd of late twenty-somethings fill this hip Chicago spot.
Felix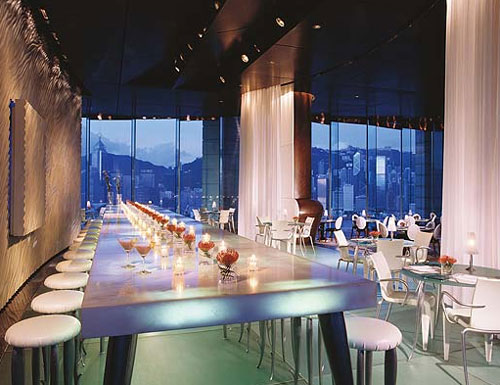 The Peninsula Hong Kong, Hong Kong, Kowloon
This famous spot with both locals and visitors from around the world takes up the top two floors of the Peninsula Hotel.
Lobby Lounge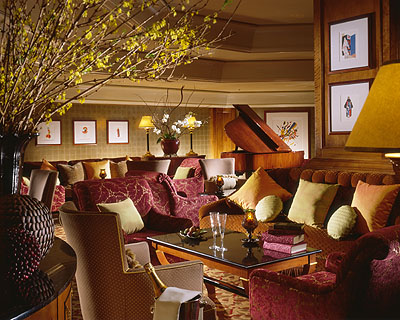 Four Seasons Hotel, Houston, TX
Mix of business people to sports fans, upscale locals and the opera crowd
Last Bar Opened
Las Vegas goes through many trendy hotel bars. The hottest is usually the latest started by a celebrity team or at the latest hotel resort. This growth has slowed lately so some have lasted a little while now such as ghostbar at the Palms, Red Square at Manadalay Bay, Tryst at The Wynn and the list goes on.
Claridge's Bar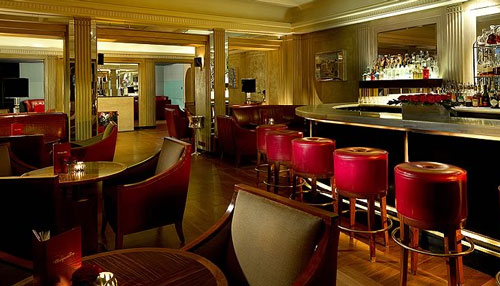 Claridge's, London, England
Now a lively spot in London, you can find celebrities, hotel guests and upscale locals here.
Roof Top Bar at the Standard
The Standard, Los Angeles, CA
Something is cool again with great looking young people in downtown Los Angeles.
Velazquez Bar
Hotel Ritz, Madrid, Spain
From royalty to the rich, this landmark has been here since 1910.
Falstaff Bar
Grand Hotel et de Milan, Milan, Italy
From locals to tourists, you find a comfortable mix here.
D'Lounge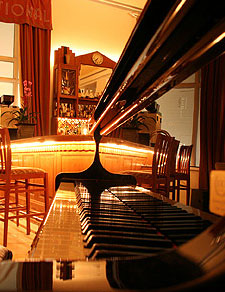 National Hotel, Miami Beach, FL
There are many great bars on Miami Beach and this is one of them with a vintage feel complete with Art Deco.
Rose Bar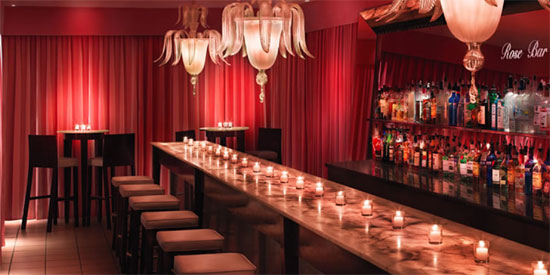 Delano Hotel, Miami Beach, FL
A popular and yes rose colored, yet comfortable bar.
Alexandrovsky Bar
Le Royal Meridien National Hotel, Moscow, Russia
A great mix of business people and politicians spend the evening here.
Vier Jahreszeiten Bar
Kempinski Hotel Vier Jahreszeiten Munchen, Munich, Germany
If you're looking for a crowd of old business men, this is it.
Bemelmans Bar
The Carlyle, New York City, NY
A mix of old and young, locals and tourists makes for a good crowd interested in the piano music.
Cellar Bar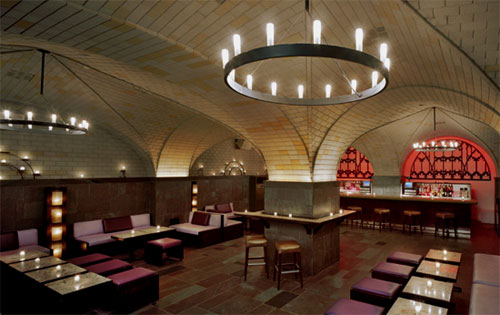 The Bryant Hotel, New York City, NY
One of the coolest (and underground) bars in New York if you can get in.
Bar Hemingway
Hotel Ritz, Paris, France
Hemingway's favorite bar brings in business people and tourists for a diverse crowd looking for something more diverse.
Top of the Mark
InterContinental Mark Hopkins, San Francisco, CA
A mix of tourists and business people, from young to old, make up a diverse crowd.
The Terrace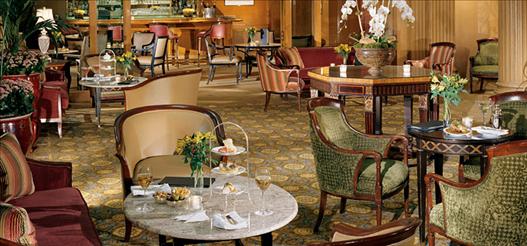 Fairmont Olympic Hotel, Seattle, WA
This great tech city hosts this watering hole for business people and tourists alike.
Cloud 9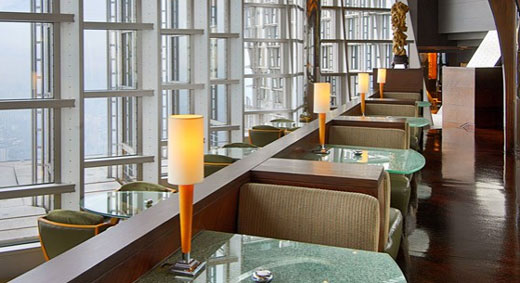 Grand Hyatt Shanghai, Shanghai, China
International business people and tourists as well as some local Chinese fill up this bar on the 87th floor. If you go to Shanghai, stop by here.
Club 22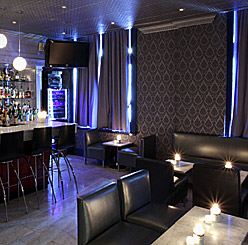 Windsor Arms, Toronto, Canada
A mix of business people, celebrities, locals and tourists who can get in make this a cool place with the younger crowd.
Off the Record Bar
The Hay-Adams, Washington DC
From White House workers to press reporters, this hosts a younger crowd of people in the know.
Widder Bar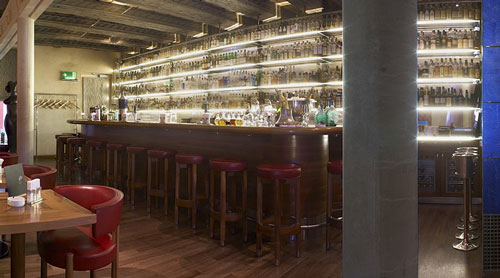 Widder Hotel, Zurich, Switzerland
Hip and upscale locals meet after work here.