If you want to be among the thousands of people going to visit Mcihael Jackson's former Neverland Ranch northwest of Santa Barbara, California, you may need a guide. I used some of what I already have here on AllStays to make it a bit easier. One interactive map with all hotels, bed and breakfasts, campgrounds, rv parks, Wal-marts, state parks, rest areas, truck stops, and rest areas centered around Neverland Ranch .
Neverland Ranch Interactive Road Trip Map (opens in a new tab/window)
Quick search for hotels that do online booking within 20 miles . You can change the search and distance once you are on the page.
Update: Please watch the news for the latest information. The latest reports say that nothing is happening at Neverland Ranch, which makes sense given the road and neighborhood. Although the word is out, expect chaos and who knows what will really happen.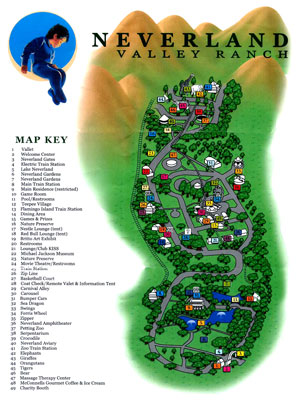 As it once was. Click for larger image.
Pure information, faster, no ads, privacy, full screen maps, more filters, layers for weather, traffic, biking, transit, over half a million search combinations.
Join now
Feature Categories
More Posts