Bed and breakfasts are romantic by nature. There's something cozy, quiet and disarming about them. Before you know it, you've fallen under their spell. In sharp contrast to the billion dollar hotel companies, bed and breakfasts are usually family-owned, operated in an unassuming house on the edge of town. Staying in one is like nodding to the roots of hospitality, where people in the past opened their homes to wayfaring strangers on their journey.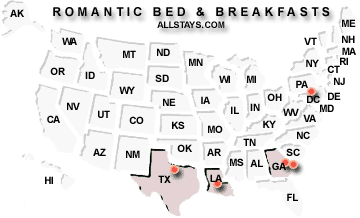 You'll be hard-pressed to find a bed and breakfast that does not take pride in itself, and its ability to provide a comfortable and peaceful getaway. I've found that most bed and breakfasts offer an enjoyable visit, but these are the specific ones I'd stay in with my significant other.
1. Ballastone Inn, Savannah , GA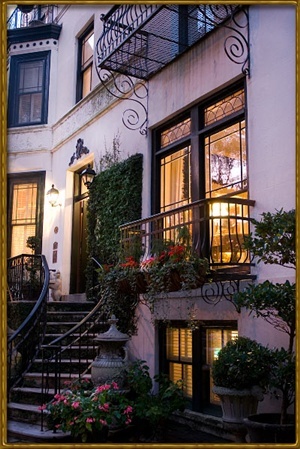 This award-winning B&B, in the heart of Savannah's historic district, is all you would want in a romantic destination– old southern charm and modern conveniences such as 24 hour service. A mansion built in 1838; Ballastone consists of 4 stories and 16 bedrooms. Rates start from $199. Be sure to check out Paula Deen's restaurant, The Lady and Sons, while in town.
2. Swann House, Washington, DC .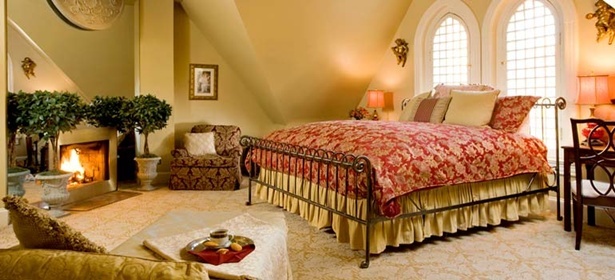 The rooms in this B&B are absolutely magnificent, ranging in theme from African safari to Asian fusion. The Swann House is consistently voted best B&B in Washington, DC. You can partake of amenities like massages, or champagne and strawberries. Rates start from $175.
3. Village Inn & Pub, St. Simons Island , GA

Georgia has a lot of great B&Bs, and this one cannot be overlooked. This 1930s B&B features 28 rooms with tranquil patio views. Of special interest is the private three-story beach-front home with views of dolphins at play. This home can be rented by contacting Village Inn directly. Rates start from $150.
4. Pomegranate House and Cottages, Granbury , TX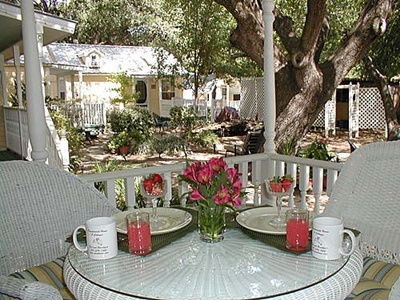 Considered on of the top 12 B&Bs in the world, the idyllic Pomegranate House is sure to remind you of simpler times. This house is shaded by a 300 year old oak tree that is also the focal point of the outdoor courtyard. Speaking of outdoors, sit out on the country veranda to enjoy breakfast in the morning, or cuddle together on the outdoor swing hanging off the oak tree. Rates start from $95.
5. Queen Anne Bed and Breakfast, Natchitoches , LA
If you're a history buff, you might like to know that Natchitoches is the oldest city in Louisiana , and a wonderful place to explore on a weekend excursion with your honey. The Queen Anne is also an award-winning B&B that combines luxury amenities like bedside chocolate candies, Jacuzzi tubs for two, and high thread count sheets with down-home Louisianan comfort, like ceiling fans and tea. Rates start from $145.