Arizona has some great spas and some great hotel resorts. But if you really want a spa resort, you will experience the difference with these places.
1. Canyon Ranch, Tucson

Located in the Sonoran Desert, you can revitalize yourself here in the foothills of Tucson in southeast Arizona. From cactus to wildlife, you will experience a greater being within yourself.
2. Mii amo, A Destination Spa at Enchantment, Sedona
Sedona may not need any help in showing you it's beauty but you can find your own inner beauty at this one of a kind spa. The main building is nestled into the natural slope of a red-rock canyon wall. Native American inspired designs and architecture abound all around this amazing resort.

3. Miraval , Tucson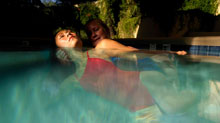 At the base of the Catalina Mountains, this 400 acre expanse of Sonoran Desert is inviting year around. Whether with someone else or alone, you will have memorable unique experiences here.
You can always find many more spa resorts in Arizona and around the world in our full AllStays spa resort guide .
Pure information, faster, no ads, privacy, full screen maps, more filters, layers for weather, traffic, biking, transit, over half a million search combinations.
Join now
Feature Categories
More Posts